FOMO 3D LONG – PREDICTIONS
PART 1 – THE PREDICTION ROUND #1
PART 4 – ROUND #2 – PREDICTION (Updated 2018-08-24 14:30 CET)
Donations is expected and appreciated 🙂 ETH address 0x44a992e1dc8f8256206e26acbe395534e966f797
PART 1 – THE PREDICTION Round #1
(The EXIT SCAM has happened, and very near my prediction, the text below in PART 1, was written by me and posted here the 8th of August)
Today (Sunday 5th of august) we have had communications from the Dev Team regarding FOMO 3D LONG. The core of the information was that there seems to be a setup where miners are to try to go for the Pot, and that by manipulating transactions.
I am not that technical advanced that I can follow all of this and make what has been said fully transparent in this short speculation of what will come.
No, I use other kind of measurements regarding how I understand what is going on, and here is what I am expecting.
Today, Sunday, the SUN was transiting Mercury in the FOMO 3D LONG chart that I have erected.
It is set for ZUG, Switzerland (the home of ETHERUM Foundation), and it is the FIRST TX for FOMO 3D LONG.
The chart to the right is the transits of Sunday the 6th.
In the sixth house we find Sun conjunct Mercury, and that could be interpreted as
"The Ego of FOMO 3D LONG is having a chat with the MESSENGER from the cosmic arena – MERCURY.

Mercury tells the truth of what is going on, and then run the hell out of the communication."
Mercury is at the moment RETROGRADE and are as well transiting the sixth house of HEALTH.
And could it be more on the spot, that Mercury brings us a great test of ETHEREUMS "health".
The collusion that could be, if the miners will go for, and "take the pot", is kind of an acid test of ETHEREUM.
It is very symbolic as well that this happens in the sign of LEADERSHIP, in the sign of LEO. From what I have been reading from the discord chat, those responsible for ETHEREUM has not yet responded to the Dev teams concern about the health of ETHEREUM, and now we have a situation where it seems that miners will collude and rip of 21K ETH from the FOMO3D LONG contract.
Anyway, I promised a "short speculation of what will come".
And here it is.
I do not think anything spectacular will happen during this week, but I do see a possible setup for an EXIT SCAM during Saturday/Sunday this weekend. And then why do I say that?
During Saturday the 11th august we are in for a new moon, as well as an eclipse. The moon is in between Sun and Earth and will shadow the sun for a while. New moons are said to be start of a cycle, and eclipses often opens up new stuff to be handled.
I suppose that the EXIT SCAM will happen sometime during next moon cycle and this weekend could be the rise of a not so neat warrying of things coming from the depth of murky layers of ETHEREUM.
I would say that the most prominent dates for EXIT SCAMMING is:
Saturday august 11th
Sunday august 19th
Tuesday august the 21th (this is my own "bet")
Sunday august the 26th
FOMO 3D has put light on some interesting things for ETHEREUM to think about and handle, and the spirit of FOMO3D LONG is all about the HEALTH of ETHEREUM.
For my own sake, I am HODLer of P3D, and when I crosscheck these dates mentioned above with the chart of P3D, I for sure am betting on Tuesday 21!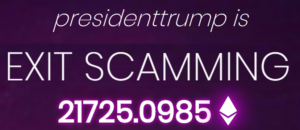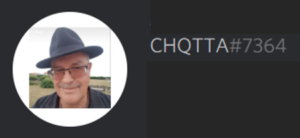 PART 2 – THE EXIT SCAM Round #1 (Updated 2018-08-22)
I predicted that the exit scam would happen on four dates, where I put my own bet on the 21st of august. I happened to be "off" by seven hours. AT least it can seem so, maybe I really DID hit the right day!
The ETHEREUM transactions are timestamped in UTC time, and here is what the payout transaction shows.

It says Aug-22-2018 07:04:12 AM +UTC.
well, the planet is in constant move, and we have timezones….. could be that the winner, was sitting in California for instance, late night the 21 of August!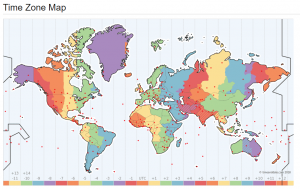 Anyway, the lucky winner was gifted with 10 469 ETH.
I wish the winner best luck… please make the world a better place to live in with the ETHEREUM!
Here is an article that disclose the strategy the winner used!
PART 3 – ROUND #2 START
The NEW round – ROUND #2 – that the smart contract of FOMO3D LONG started was SEEDED with an amoung of ETH that is stunning!
5452.9361 ETHEREUM was the PRE-SEED that came from ROUND #1
Thats awesome!
And now when writing this more or less 24 hours after the start of ROUND #2, the pot is 6734.2182 ETH.
Players has put in
1281.2821 ETHEREUM in 24 hours!
So, now is the question, that I will ponder on and check out astrologically and as well with my inner team – WHEN will:
people FOMO-IN and play the game so the pot will "Moooooon" ?
Will that happen? Will it "Mooon", and what will trigger that?
When will the POT be EXIT SCAMMED?
I will take those qestions with me and ponder on them, and will for sure let you know the answers on those questions!
PART 4 – Round #2 PREDICTION (updated 2018-08-24 14:30 CET)
I have erected a chart for FOMO3D LONG ROUND #2, and this interpretation is based on that chart.
Expect things to move from monday the 27th of August. Mars is then making a stationary direct, moving from RETROGRADE to moving in direct mode again.
This will trigger shilling and outgoing interest in the round. But this is not when the great move will start, this is only part
of the preparation.
The real move os to be expected with a start September 4 when a minor KITE-formation is triggered in the chart, but the MAIN KITE-formation will go of the day after that – September 5th!
This KITE formation is moving into full expression when natal moon is opposed by transiting moon. Jupiter (wealth and EXPANSION) and Neptunus (ILLUSION) is the planets involved as well, supporting the natal moon.
Moon is "people" and "feelings", and could that mean – MANY people running into the FOMO3D LONG? We will see….
This could make its peak during september 8-9 when Sun is transiting the ascendant of the ROUND #2 chart. On the 9th we have a NEW MOON conjunct the ascendant, And that means a great projection is triggered.
This is what I do see at the moment….
Expect a move on monday 2018-08-27 – Mars moves stationary direct from a retrograde phase
4th of September a minor KITE-formation is moving into alignment, expect activity
5th of September a MAJOR KITE-formation is moving into alignment, expect raised activity
8-9 September Sun aligned with ascendant and New moon conjunct ascendant – expect the unexpected, this is a major trigger of FOMO3D LONG Round #2
I have not yet had any hunches about when the contract will be exit scammed. I be back when I am triggered to look into that!
Have a good day, and please rise your compassion capital today! Be nice!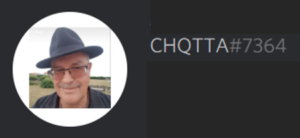 ROUND #2 2018-08-23 09:11 CET
Disclaimer
Disclaimer: This information should not be interpreted as an endorsement of cryptocurrency or any specific provider, service or offering. It is not a recommendation to trade. Cryptocurrencies are speculative, complex and involve significant risks – they are highly volatile and sensitive to secondary activity. Performance is unpredictable and past performance is no guarantee of future performance. Consider your own circumstances, and obtain your own advice, before relying on this information. You should also verify the nature of any product or service (including its legal status and relevant regulatory requirements) and consult the relevant Regulators' websites before making any decision. Finder, or the author, may have holdings in the cryptocurrencies discussed.